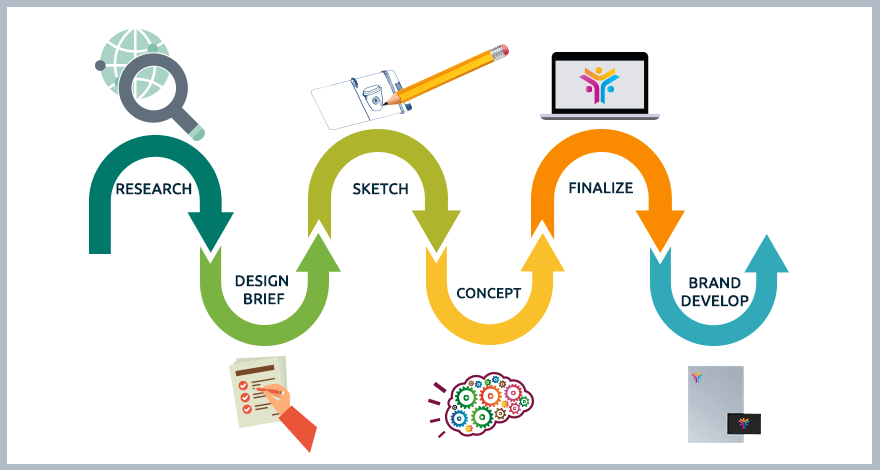 The best way to choose your Logo Designing Partner
When I was going through some online requirements of logo designing I came across various ads and projects which had a budget of logo designing as low as $5. The most effective way to put your brand in front of the people, to let others know what creativity, ideas and thoughts you have are having such a low budget came as a big surprise. Many a times people get tricked by the terms affordable logo designing services and they pay a huge price when the expectations are not met.
Logo designing is most of the times an underestimated affair. It is indeed a big mistake that most new companies make in their excitement to save on initial investments. Experience tells us to make these decisions very carefully.
Logo designing involves a lot of creativity, discussions with the management, exchange of ideas and number of draft or trial versions which go unused the though the effort has been put in the creation of them.
The Logo of a company is something which will stay with your company forever. You may redesign your website, you may renovate your office but very rarely you will be redoing your logo.
Why a Logo is so important?
It is basically a visual representation of your company. When the customers see your logo immediately the image of the entire company pops up in their mind.
It has the power to make or break the image of your company.
Always remember a visual or graphic image gives the message more effectively. It is something that a thousand words may not be able to convey as good as the logo can.
How to choose a logo designing partner?
Step 1:
A logo design is an important stage in building your business. Give it the due importance and you will not regret later.Look for the company's portfolio. Check out the different logos designed by them so far.
Step 2:
Ask them for references. Talk to them, ask them about the brief information they got in the previous logo design assignments. A lot can be understood about the creativity from the brief and compare it with the final designed logo. Instead of going after cheap logo designing go for the best quality logo designing services which will help in raising your brand value.
Step 3:
Make sure your design partner fully understands the message that needs to be conveyed by the logo. After all, when designed correctly, the logo becomes the brand identity.
Step 4:
Clearly outline the number of concepts you want to see before you finalize the logo. Be aware that each concept needs its own research and effort is almost equal to creating a new logo. Set expectations and honor your commitments about reviews and turn around times.
Step 5:
It makes a lot of sense to allow the designing company to showcase your logo as their work. It gives you free publicity when they showcase their work. For all online versions, ask them to link it back to your website too. (Do you think you don't need a website, wait till you read our blog about the necessity of a website here)
Step 6:
Of course, the process is not that easy. Creativity can be found anywhere. You might also come across a brilliant idea while sitting in the train or bus. Write it down or have a simple pen and paper sketch and keep it photographed in your notes taker on your smart phone.
Share all such ideas and sketches with your logo design partner. A collaborative effort can do wonders and create an epic logo that goes a long way in conveying your message most effectively.