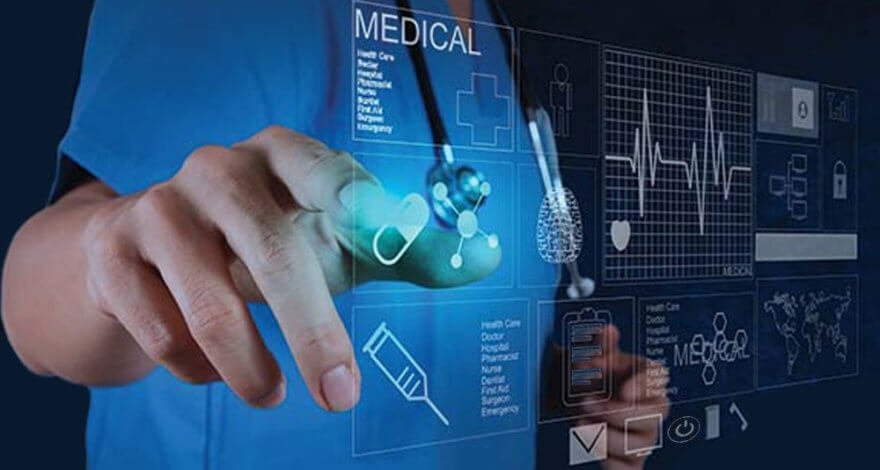 Technology Usage and its Effects on Medical Practitioners
The healthcare industry and the medical fraternity have seen a big change in the way they treat patients since the last five years.
A major reason for this change has been the increased use of technology.
New state of the art, sophisticated equipments make treatment easier. Administrative tasks of booking the appointments and reminding the patient about their meeting with the doctor are being handled using software, mobile apps or web apps. These apps help doctor's, medical practitioners concentrate on treating the patient and take away their mind from the other repetitive tasks that can be handled by automated software or smart mobile apps. In fact, many would be happy to know that their hospitals or clinics function at the optimum efficiency if they can easily keep a track of patients – from the first contact till the end of each treatment or procedure.
All types of hospitals and clinics – small single doctor clinics, to medium and large hospitals with multiple doctors and thousands of patients are now adapting to one or more such software systems to make their operations streamlined and profitable.
We see a great advantage of these software and apps in rural areas as well as government hospitals which have a lot of ground to cover to come at par with the services that the private hospitals in the larger cities offer. Of course, one may argue that the issue of language and familiarity of the patients with mobile phones or emails (which are one of the primary components of such software systems and apps) is a big challenge. However, in a country like India, the mobile network penetration is really high and the usage of mobile phones is increasing year on year. Many brands offer local language support on the phones and so do these apps and software. Why would it not be helpful to a patient who has to get a filling done in his teeth to get reminder SMS in his native language or maybe get a notification through a dental app that is available on his mobile phone?
Larger hospitals also have a great benefit of using these. A large number of patients that they have to handle often take away a large part of their time every day. These hospitals often have admin departments to manage the transactional tasks involved. These admin departments will surely benefit from such mobile apps and software programs making patient profile management easy.
Smaller clinics and hospitals also fall into the similar benefits receiving category.
Combining the technology advantage that has made progress in the patient treatment will definitely result in curing patients faster and with minimal collateral damage. Also, leveraging technology to give the doctors as well as patients a streamlined experience will definitely bring a smile on to their faces.